Peep Aligners
SKU – Standard Size #PAS
SKU – Large Size #PAL
#PAS works with our standard Ultra Lite and Pro Series peep housings.

#PAL works with our Large peep housings.

Ensures proper peep alignment at full draw

Includes 16″ of Silicone Tubing (#753-6).

Note: Not Compatible with 5/16″ XL Peeps.

VC3 Vibra Tite
SKU #VC3
VC 3 Locks and seals threaded fasteners of virtually any size.
It utilizes a special blend of acrylic resins to prevent fasteners from loosening due to shock and vibration.
VC 3 Works well for many archery applications. It is adjustable, removable, reusable.
The product is Non-aerobic and non-adhesive. For internal or external threads.
The threadlocker works with metal, wood, plastic, and more. Temp Range: -65°F to +165°F

***NOTE – Cannot be shipped USPS/US Mail Must be shipped UPS so additional shipping may be charged. NOT AVAILABLE FOR INTERNATIONAL ORDERS

NET 5 mL Tube.
Dual Aperture Wrench
SKU #210078
Dual Aperture Wrench for removing Apertures, Clarifiers, and Verifiers from Super Ball Peeps.
One side is for the 1/8 Apertures, and the opposing side is for the Large Clarifiers and Verifiers.
Clarifier & Verifier Cleaning Vial
SKU #SA-CV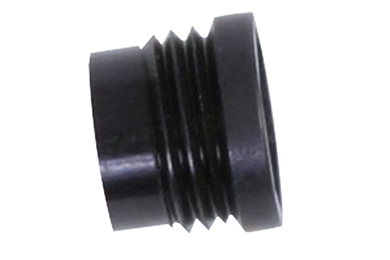 Peep Reducer
SKU #753-3
Allows Specialty Archery Large Peep to accept 1/8″ and smaller Verifiers, Clarifiers & Apertures.
Lens Cleaning Swab (pkg of 20)
SKU #501
Lens Cleaning Swab for cleaning Verifier and Clarifier lenses.

Use a drop of Specialty Archery Lens Brite Anti-fog Lens Cleaner (#641) and the Lens Cleaning Swab (#501) to clean dirt and grime off your Verifier or Clarifier lenses.

Package of 20.
Silicone Tubing
SKU #753-6
Black Silicone alignment tubing 16 inches for use with 750PS and 753LH Super Hunter Peep Kits.

Replacement tubing for PAL and PAS Peep Aligner.
Peep Guard
SKU #PG1-
The Specialty Archery Peep Guard protects your Clarifier or Verifier lens from dust and debris.
Also keeps rain and moisture away from your Clarifier or Verifier lens.
Easy installation and removal.
Available in Black or Red.
Storage Case
SKU #210000
Handy storage case for Apertures, Clarifiers, Verifiers & Dual Aperture Wrench.
Premium Lens Cleaning Swabs
SKU #502
Premium Lens Cleaning Swabs offer improved Clarifier and Verifier cleaning than our current model Lens Cleaning Swabs.
15 per pack.
5/16″ XL Wrench
SKU #210079
Wrench for removing 5/16″ Verifiers from 5/16″ Peep.
Lens Brite
SKU #641
Lens Brite Anti Fog Lens Cleaner both cleans lenses and helps prevent fogging.
Safe for all lenses.
Can be used to clean scope lenses, binoculars, spotting scopes, Clarifiers or Verifiers.
For Clarifiers and Verifiers, we suggest using a Lens Cleaning Swab (#501) with the Lens Brite Anti Fog Lens Cleaner.